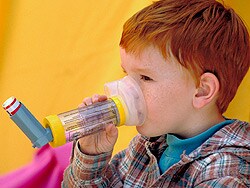 Enterovirus D68 is frequently severe in children who have existing breathing difficulties, including asthma or allergies. Treatment for enterovirus D68 is entirely supportive. Thus, the CDC recommends developing an "active asthma plan" for use in children who contract the virus. In severe cases, hospitalization may be necessary to gain control of respiratory issues.
For more on the treatment of enterovirus D68, read here.
Medscape © 2014  WebMD, LLC

Cite this: Fast Five Quiz: Do You Know How Best to Approach Suspected Enterovirus D68 Cases? - Medscape - Nov 04, 2014.