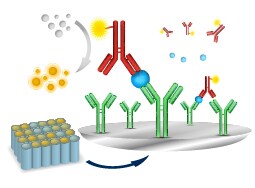 The CDC recommends a two-step testing procedure. The first step typically consists of an enzyme immunoassay (EIA) or enzyme-linked immunosorbent assay (ELISA). The test for the first step may measure either a total Lyme titer or separate immunoglobulin G (IgG) and immunoglobulin M (IgM) titers.
If the results of the initial test are positive or equivocal, the second step is to confirm the results with a Western blot. If signs and symptoms have been present for 30 days or less, both IgM and IgG Western blot testing are performed; if signs and symptoms have been present for more than 30 days, only IgG Western blot testing is performed.
For more about the workup of Lyme disease, read here.
Medscape © 2015  WebMD, LLC

Any views expressed above are the author's own and do not necessarily reflect the views of WebMD or Medscape.
Cite this: Russell W. Steele. Fast Five Quiz: Can You Identify and Treat Lyme Disease? - Medscape - Jul 15, 2015.