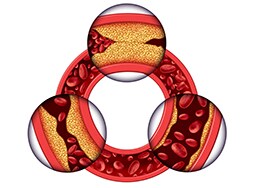 In older patients, depression is frequently comorbid with chronic medical conditions and can lead to worsening medical outcomes, including mortality. For example, coronary artery disease is a risk factor for the development of depression, and depression is an independent risk factor for the development of coronary disease. Patients with both conditions are more likely to die than those with coronary artery disease alone. Both behavioral and physiologic explanations are likely for these associations. Although some patients have a genetic vulnerability for depression, this is not always present. However, checking for a family history of depression is important.
For more on the etiology of depression, read here.
Medscape © 2016  WebMD, LLC

Any views expressed above are the author's own and do not necessarily reflect the views of WebMD or Medscape.
Cite this: Stephen Soreff. Fast Five Quiz: How Much Do You Know About Depression? - Medscape - Jan 20, 2016.