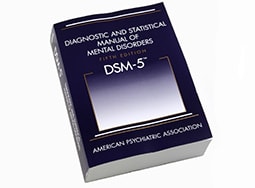 Premature ejaculation has historically been considered a psychological disease with no identified organic cause. This psychological explanation of the disorder's etiology can contribute further to patient discomfort. Some studies, however, have found higher testosterone levels in men with the disorder than in men without it.
Most professionals who treat premature ejaculation define this condition as the occurrence of ejaculation earlier than both sexual partners wish. The definition stipulates that both sexual partners' desires must be considered. This broad definition avoids specifying a precise "normal" duration for sexual relations and reaching a climax.
The DSM-5 criteria are narrower, as follows:
In almost all or all (75-100%) sexual activity, the experience of a pattern of ejaculation occurring during partnered sexual activity within 1 minute after vaginal penetration and before the individual wishes it

The symptoms above have persisted for at least 6 months

The symptoms above cause significant distress to the individual

The dysfunction cannot be better explained by nonsexual mental disorder, a medical condition, the effects of a drug or medication, or severe relationship distress or other significant stressors
For more on premature ejaculation, read here.
Medscape © 2016 WebMD, LLC

Any views expressed above are the author's own and do not necessarily reflect the views of WebMD or Medscape.
Cite this: Stephen Soreff. Psychiatry Fast Five Quiz: How Much Do You Know About Premature Ejaculation? - Medscape - Dec 28, 2016.