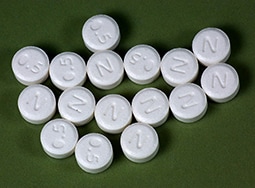 Current consensus is that benzodiazepines are the preferred drug class for the initial treatment of status epilepticus. Lorazepam, when available, is thought to be the most effective of the benzodiazepines and has a longer seizure half-life than diazepam.
Immediate anticonvulsant treatment may greatly reduce the likelihood of a second seizure. The physician and patient or family should decide jointly whether to institute anticonvulsant therapy after a single seizure. This decision is based on a discussion of the risk for seizure recurrence, the effectiveness of anticonvulsant treatment, and the adverse medical and socioeconomic effects of anticonvulsant treatment.
Open-label VNS registry results have shown that some patients with generalized tonic-clonic seizures respond well, but the US Food and Drug Administration has not yet approved VNS for that use.
Valproic acid is an appropriate agent for patients who have multiple seizure types, including generalized tonic-clonic seizures (except in female patients with reproductive capability), because it treats a broad spectrum of seizure types, including myoclonic seizures. Fosphenytoin and carbamazepine are typically most appropriate for focal-onset seizures and may exacerbate primary generalized seizures.
For more on the treatment of seizures, read here.
Medscape © 2017 WebMD, LLC

Any views expressed above are the author's own and do not necessarily reflect the views of WebMD or Medscape.
Cite this: Amy Kao, Helmi L Lutsep. Fast Five Quiz: Test Your Knowledge of Various Seizures and Their Causes - Medscape - Apr 03, 2017.