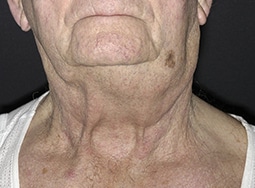 Figure 1. Patient with affected lymph node.
Stage III or IV disease is present in 70%-80% of MCL cases at presentation.
Findings on the history may include:
B symptoms, which include fever, night sweats, and weight loss, in 40% of patients

Generalized lymphadenopathy

Abdominal distention from hepatosplenomegaly

Fatigue from anemia or bulky disease

Less common symptoms caused by extranodal involvement of gastrointestinal tract and lungs
Physical examination findings may include:
Generalized lymphadenopathy in 90%

Splenomegaly in 60% (may be massive)

Hepatomegaly in 30%

Poor performance status in 20%

Gastrointestinal tract involvement in 26%

CNS involvement (though rare)
Learn more about MCL.
Medscape © 2023 WebMD, LLC

Any views expressed above are the author's own and do not necessarily reflect the views of WebMD or Medscape.
Cite this: Elwyn C Cabebe, Winston W. Tan, Ann S. LaCasce. Fast Five Quiz: Test Your Knowledge of Mantle Cell Lymphoma - Medscape - Jan 09, 2023.