Iodine intake also appears to influence the occurrence of thyrotoxicosis. Clearly, patients in borderline iodine-deficient areas of the world develop nodular goiter, often with areas of thyroid autonomy. When members of this population move to areas of sufficient iodine intake, thyrotoxicosis occurs. Evidence exists that iodine can act as an immune stimulator, precipitating autoimmune thyroid disease and acting as a substrate for additional thyroid hormone synthesis.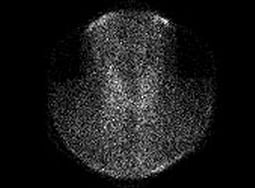 Genetic factors appear to influence the incidence of thyrotoxicosis. Autoimmune thyroid disease, including Hashimoto hypothyroidism and Graves disease, often occurs in multiple members of a family.
Toxic adenoma is caused by a single hyperfunctioning follicular thyroid adenoma. This disorder accounts for approximately 3%-5% of thyrotoxicosis cases. It follows Graves disease, subacute thyroiditis, and toxic multinodular goiter.
Toxic multinodular goiter (Plummer disease) accounts for 15%-20% of thyrotoxicosis cases. It occurs more commonly in elderly individuals, especially those with a long-standing goiter. Thyroid hormone excess develops very slowly over time and often is only mildly elevated at the time of diagnosis. Symptoms of thyrotoxicosis are mild, often because only a slight elevation of thyroid hormone levels is present, and the signs and symptoms of thyrotoxicosis often are blunted (apathetic hyperthyroidism) in older patients.
For more on the background of hyperthyroidism and thyrotoxicosis, read here.
Medscape © 2017 WebMD, LLC

Any views expressed above are the author's own and do not necessarily reflect the views of WebMD or Medscape.
Cite this: Romesh Khardori. Fast Five Quiz: How Much Do You Know About Hyperthyroidism? - Medscape - May 08, 2017.