A complete blood cell count may be useful as a marker of infection. Anemia due to hemorrhoidal bleeding is possible, albeit rare (0.5 case per 100,000 patients), and its presence should raise suspicion of an alternate diagnosis. Hematocrit testing is suggested if excessive bleeding with concomitant anemia is assumed.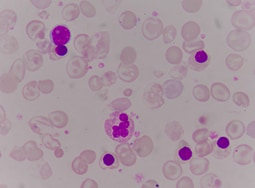 Colonoscopy, virtual colonoscopy, and barium enema are reserved for cases of bleeding without an identified anal source. These symptoms are not attributable to hemorrhoids and are considered to be non–outlet-type bleeding. Barium enema study or virtual colonoscopy is also suggested if proximal colonic and intestinal diseases must be excluded and if endoscopy is not helpful.
Routine histologic examination of hemorrhoidal tissue is usually unrewarding, especially if it is grossly examined by an experienced anorectal surgeon. Any suspicious tissue must be sent for microscopic evaluation. External hemorrhoids are classified by the underlying pathology and symptoms, which include thrombosed veins, bleeding from eroded blood clots, and skin tags causing hygiene problems.
Anoscopy is mandatory for viewing internal hemorrhoids. The anoscope should be a side-viewing one. When angled well by the examiner, the side-viewing anoscope allows the soft hemorrhoidal tufts to fill the beveled end of the scope and be appropriately evaluated. Prolapse can be observed when the patient performs a Valsalva maneuver. Proctoscopy may be performed to supplement anoscopy, and proctography may be indicated in rectal prolapse.
For more on the workup of hemorrhoids, read here.
Medscape © 2017

Cite this: Fast Five Quiz: How Much Do You Know About Hemorrhoids? - Medscape - Sep 15, 2017.