A childhood history of emotional abuse is a risk factor for binge-eating disorder. Thorough history taking should include queries regarding suicidal ideation or planning or self-harm, because this has been documented in patients with binge-eating disorder. Asking about substance misuse is critically important because of the frequent comorbidity of substance use disorders with binge-eating disorder.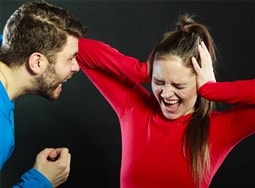 A youth or adult at high risk for binge-eating disorder is likely to binge in response to emotional triggers, such as abandonment, loss, or work- or school-related stress. The impact of societal pressures should not be ignored; media inputs, such as movies, television, and the Internet, often show eating large portions of ice cream as an accepted method to cope with stress (eg, in response to a relationship breakup).
For more on the presentation of binge-eating disorder, read here.
Medscape © 2017 WebMD, LLC

Any views expressed above are the author's own and do not necessarily reflect the views of WebMD or Medscape.
Cite this: Stephen Soreff. Fast Five Quiz: Test Your Knowledge of Binge-Eating Disorder - Medscape - Nov 08, 2017.