Medication should not be the first or only treatment for binge-eating disorder because of the efficacy of some nonpharmacologic approaches. Antiepileptic medications that decrease obsessive and compulsive behavior, such as topiramate, zonisamide and lamotrigine, as well as other medications that decrease compulsive eating, such as exenatide and liraglutide, may be effective owing to their effect on the regulation of neuropeptide Y that may help to control weight.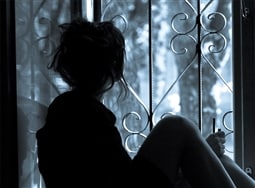 Treatment for binge-eating disorder is generally performed an outpatient basis. However, if the patient has severe comorbidities, such as self-harm, suicidality, or substance misuse, or the severity of the binge eating places the person at risk for significant physical illness, residential treatment should be considered.
The role of loneliness should not be underestimated, especially when treatment is ineffective.
For more on the treatment of binge-eating disorder, read here.
Medscape © 2017 WebMD, LLC

Any views expressed above are the author's own and do not necessarily reflect the views of WebMD or Medscape.
Cite this: Stephen Soreff. Fast Five Quiz: Test Your Knowledge of Binge-Eating Disorder - Medscape - Nov 08, 2017.