Trials of nonpharmacologic management have produced an average reduction in migraines of 40%-50%, closely paralleling results obtained in trials of preventive drugs. Biofeedback, cognitive-behavioral therapy, and relaxation therapy are frequently effective against migraine headaches.
Triptans should not be used more than 3 days weekly, to avoid transformed migraine and medication overuse headache.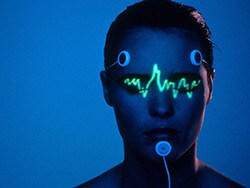 Antiemetics are commonly combined with diphenhydramine to minimize the risk for akathisia. This combination of drugs has been found to be superior to subcutaneous sumatriptan when given intravenously in emergency patients.
Tricyclic antidepressants are good second-line alternatives for migraine prophylaxis because of their adverse-effect profile and efficacy. Head-to-head comparisons of agents in this class have not been conducted, but amitriptyline and nortriptyline are commonly used.
For more on the treatment of migraines, read here.
Medscape © 2017 WebMD, LLC

Any views expressed above are the author's own and do not necessarily reflect the views of WebMD or Medscape.
Cite this: Amy Kao. Fast Five Quiz: Test Your Clinical Knowledge of Various Types of Headaches - Medscape - Nov 30, 2017.