In the prodrome period, patients may have mild flulike symptoms of anorexia, nausea and vomiting, fatigue, malaise, low-grade fever (usually < 39.5°C), myalgia, and mild headache. Smokers often lose their taste for tobacco, like persons presenting with appendicitis.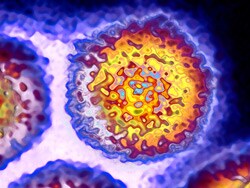 Along with outlining the presenting complaint and its severity and sequelae, the history in patients with suspected hepatitis A infection should also initiate a search for the source of exposure (eg, overseas travel, lack of immunization, intravenous drug use) and attempt to exclude other possible causes of acute hepatitis (eg, accidental acetaminophen overdose). The incubation period is 2-6 weeks (mean, 4 weeks). Shorter incubation periods may result from higher total dose of the viral inoculum.
In the icteric phase, dark urine appears first (bilirubinuria). Pale stool soon follows, although this is not universal. Jaundice occurs in most (70%-85%) adults with acute hepatitis A infection; it is less likely in children and is uncommon in infants. The degree of icterus also increases with age. Abdominal pain occurs in approximately 40% of patients. Itching (pruritus), although less common than jaundice, is generally accompanied by jaundice. Arthralgias and skin rash, although also associated with acute hepatitis A infection, are less frequent than other symptoms. Rash more often occurs on the lower limbs and may have a vasculitic appearance.
For more on the presentation of hepatitis A, read here.
Medscape © 2018 WebMD, LLC

Any views expressed above are the author's own and do not necessarily reflect the views of WebMD or Medscape.
Cite this: Richard H. Sinert. Fast Five Quiz: Are You Familiar With Conditions Responsible for Recent Outbreaks? - Medscape - Jan 18, 2018.