Clinical Trend of the Week (February 3-9): Restless Legs Syndrome
Three recent studies appear to have inspired interest in this week's top search term. Initially, a report described 13 new risk loci for restless legs syndrome (RLS) and confirmed six previously identified loci. The findings verified that MEIS1 is indeed the strongest genetic risk factor for the syndrome. Alarmingly, a separate study in Neurology found that women with RLS had a higher cardiovascular disease mortality rate when compared with women without the condition. This increased risk was not fully attributable to comorbid disorders associated with RLS. Finally, a study in Mayo Clinic Proceedings explored the use of opioids in patients with RLS. The findings suggest that opioids may be life-transforming, as effective doses were considerably lower than those used for patients with chronic pain. The risk for opioid use disorder was determined to be low, although caution in prescribing and monitoring was recommended. From the risk factors both for and associated with RLS, to the potential treatments for the condition, these studies helped push this search term to the top.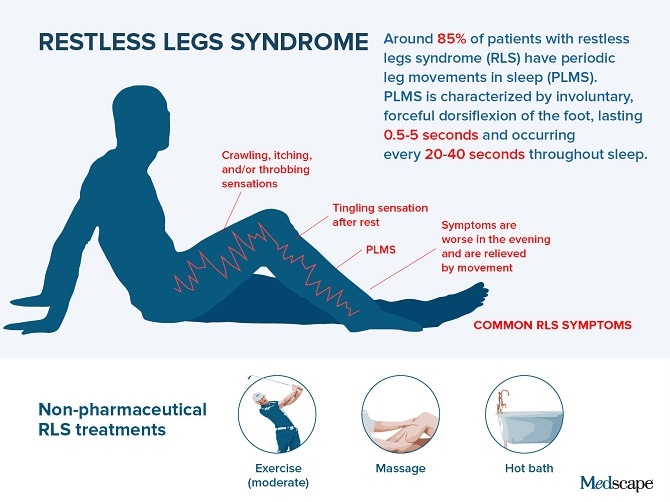 For more information on RLS, read here. 
Medscape © 2018 

Cite this: Ryan Syrek. Trending Clinical Topics for February 2018 - Medscape - Mar 02, 2018.