The current recommendations from the Infectious Diseases Society of America (IDSA) call for the use of amoxicillin/clavulanate or ampicillin/sulbactam in patients with an infected human bite wound. Cephalexin, which is commonly used for skin and soft-tissue infections, is ineffective against E corrodens, an important pathogen in infected human bites. Trimethoprim-sulfamethoxazole or a quinolone such as levofloxacin or moxifloxacin in addition to clindamycin is an acceptable alternative in the penicillin-allergic patient.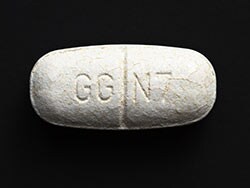 After initial immobilization of hand injuries in a position of function and elevation, provide instruction regarding resumption of activity. Continue elevation until edema resolves. In general, early mobilization (ie, 48-72 hours post-injury), once improvement is noted, prevents one of the most common and difficult complications of hand injuries, the stiff joint.
Although rare, human bites have been shown to transmit Clostridium tetani. Assess all patients for tetanus immune status and update as appropriate. According to the recommendations of the US Centers for Disease Control and Prevention, tetanus immune globulin and the three-dose vaccine series should be administered to patients with an unknown tetanus vaccine history or those who have received fewer than three doses. It is also indicated for patients who received the complete tetanus series but whose booster administration was more than 5 years ago. For patients with a history of three or more doses of tetanus and diphtheria vaccine who received a booster less than 5 years ago, no tetanus booster is required.
Careful debridement of devitalized tissue, particulate matter, and clot is also necessary to reduce the infection risk and to improve the cosmetic result. Faster wound healing and better scarring result from clean, surgically created wound margins. For more on the treatment of human bite wounds, read here.
Medscape © 2018 WebMD, LLC

Any views expressed above are the author's own and do not necessarily reflect the views of WebMD or Medscape.
Cite this: Richard H. Sinert. Fast Five Quiz: Test Your Knowledge on Key Aspects of Human Bite Wounds - Medscape - Apr 02, 2018.