Trending Clinical Topic of the Week (June 9-15): Colorectal Cancer
New guidelines, a report on the cost of treatment, and information about affected populations all contributed to the increased popularity of this week's top search term. The American Cancer Society (ACS) recently recommended that the age for initial colorectal cancer screening be lowered from 50 years to 45 years. Part of the reason for this change is evidence of increased incidence. New research indicates a 3% annual increase in rectal cancer malignancy rates in individuals younger than 50 years. These rates are rising primarily among female and white populations. Making the situation even more worrisome, a presentation at the annual meeting of the American Society of Clinical Oncology (ASCO) reported that the cost of treating advanced colorectal cancer is twice as high in the United States as it is in Canada, despite similar outcomes. The mean monthly cost of first-line therapy per patient in the United States was $12,435, compared with $6195 for similar treatment in Canada. From screening to treatment, important information about various aspects of colorectal cancer resulted in this week's top clinical trend.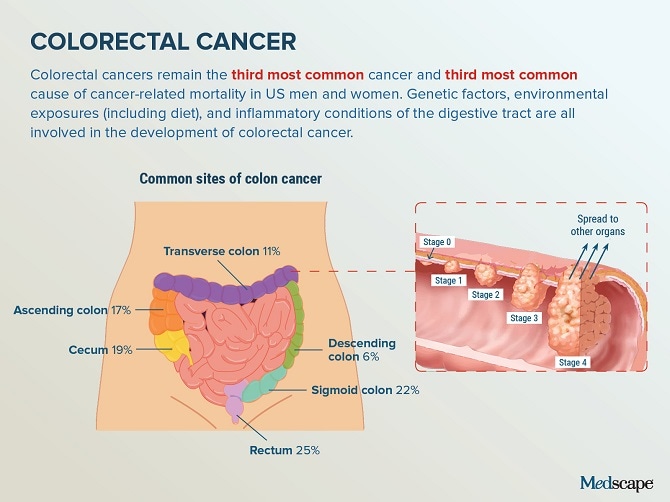 For more information on colorectal cancer, read here.
Medscape © 2018  WebMD, LLC

Any views expressed above are the author's own and do not necessarily reflect the views of WebMD or Medscape.
Cite this: Ryan Syrek. Trending Clinical Topics for June 2018 - Medscape - Jun 29, 2018.