Trending Clinical Topic of the Week (June 2-8): Skin Cancer
Along with the upcoming summer season, several significant studies increased the popularity of this week's top search term. Perhaps most notably, a new study found that a form of artificial intelligence, known as a deep-learning convolutional neural network (CNN), arrived at more accurate diagnoses for both benign and malignant skin lesions than did dermatologists. Although expert dermatologists performed better than those with less experience, the CNN still had a higher specificity. While nobody seems prepared to turn over cancer diagnosis to artificial intelligence at this point, the investigators suggest that a CNN algorithm may be able to help physicians in detecting melanomas. Another new study concluded that taking the antihypertensive drug hydrochlorothiazide (HCTZ) poses a risk for skin cancer, specifically squamous cell carcinoma (SCC) and basal cell carcinoma (BCC). The findings suggest a need to screen patients taking HCTZ for SCC and BCC, and to consider alternative agents in patients with a risk for skin cancer. And finally, a bit of good news: A study from Vienna found that weight loss surgery was associated with a substantial reduction in the risk for skin cancer in general and malignant melanoma in particular. Increased attention on skin cancer due to summer activities as well as these significant studies combined to raise the profile of this week's top search term.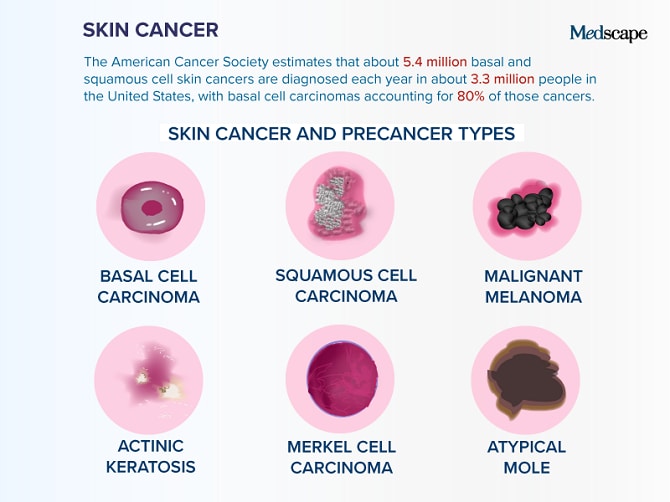 For more information on malignant melanoma, read here.
Medscape © 2018  WebMD, LLC

Any views expressed above are the author's own and do not necessarily reflect the views of WebMD or Medscape.
Cite this: Ryan Syrek. Trending Clinical Topics for June 2018 - Medscape - Jun 29, 2018.