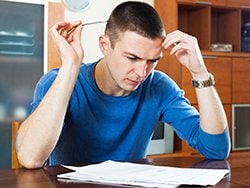 In 2017, a new machine-learning algorithm was used to build a screening scale from responses to six questions in the World Health Organization Adult Attention-Deficit/Hyperactivity Disorder Self-Report Screening Scale using optimal integer scoring rules. The new measure is short, easily scored, and detects the vast majority of general population cases. The Wender Utah Rating Scale may also be helpful in diagnosing ADHD in adults.
Brain imaging such as fMRI or SPECT scans have been useful for research, but no clinical indication exists for these procedures because the diagnosis is clinical.
All patients with suspected ADHD must have a full psychiatric evaluation and complete physical examination. Particular attention should be paid to possible endocrine problems. Adults who were not diagnosed with childhood ADHD may present to clinics seeking stimulant medication for late-onset ADHD symptoms and may receive a valid diagnosis of late-onset ADHD in many cases. However, diagnoses based on the traditional parameters for ADHD may be incomplete in their ability to make the proper determination. Researchers have found that a more thorough psychiatric history is appropriate in such cases.
For more on the workup of adults with ADHD, read here.
Medscape © 2018 WebMD, LLC

Any views expressed above are the author's own and do not necessarily reflect the views of WebMD or Medscape.
Cite this: Stephen Soreff. Fast Five Quiz: Test Yourself on Attention-Deficit/Hyperactivity Disorder in Adults - Medscape - Aug 23, 2018.