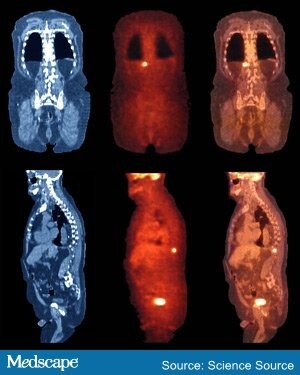 Recently published data from a correlative study of the phase 3 E3805 CHAARTED clinical trial showed that patients with mHSPC with a luminal B tumor had better outcomes when chemotherapy was added to ADT compared with ADT alone. Specifically, patients with luminal B subtype experienced shorter overall survival compared with those with a basal subtype when treated with ADT alone. The addition of chemotherapy significantly improved overall survival among the luminal B tumor subgroup, but overall survival among patients with a basal tumor was not improved.
Few biomarkers have been identified in mHSPC; however, a 2019 review of treatment options for patients with mHSPC notes that several aberrations found in metastatic castration-resistant prostate cancer (mCRPC) are found in mHSPC at a similar rate of frequency. For example, the prevalence of alterations in PTEN, TP53, FOXA1, PIK3A, APC, and BRCA2 appears comparable between patients with de novo mHSPC and those with mCRPC. Some of these mutations have been associated with responses to specific treatments. For instance, SPOP mutations may predict response to abiraterone acetate. Similarly, homologous recombination repair may be a biomarker of response to both platinum-based chemotherapies and PARP inhibitors.
Learn more about individualizing treatment selection for patients with mHSPC.
Medscape © 2022 WebMD, LLC

Any views expressed above are the author's own and do not necessarily reflect the views of WebMD or Medscape.
Cite this: Bradley Schwartz, Daniel S. Schwartz. Fast Five Quiz: Metastatic Hormone-Sensitive Prostate Cancer Treatment - Medscape - Jun 27, 2022.