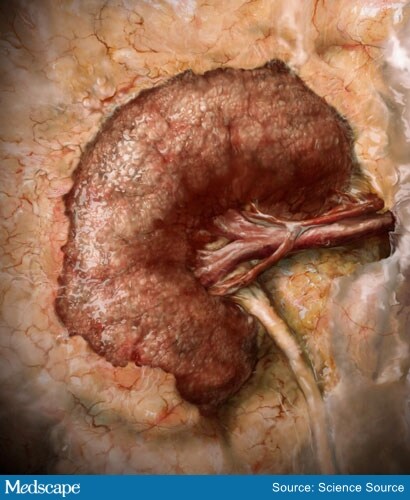 ESKD requires 4 hours of dialysis per day, 3-4 times per week, and shortens lifespan by a decade. A kidney transplant is often the best option, but donated kidneys are difficult to obtain. Kidney disease can be prevented by managing its primary risk factors: high blood pressure and diabetes. Both are linked to obesity.
eGFR, calculated by using serum creatinine and/or cystatin C, is a backbone of clinical practice and epidemiologic research, but it lacks precision and accuracy until GFR <60 mL/min/1.73 m2. Additionally, eGFR may not precisely and accurately represent changes in GFR longitudinally. (There is also growing controversy as to whether race adjustment should remain part of the calculation of eGFR.)
Normochromic normocytic anemia is often seen in CKD. Other underlying causes of anemia should be ruled out. It typically begins earlier in the course of CKD and gains severity as viable renal mass shrinks and the GFR progressively decreases, according to Arora and colleagues.
Measurement of GFR alone may not be sufficient for identifying stage 1 and stage 2 CKD, because GFR may be normal or borderline-normal in patients with early CKD. In such cases, the presence of one or more markers of kidney damage can help to establish the diagnosis. Such markers may include albuminuria, urine sediment abnormalities, electrolyte and other abnormalities due to tubular disorders, histologic abnormalities, structural abnormalities detected by imaging, and/or a history of kidney transplantation.
Although it is frequently seen in patients with CKD, hypertension by itself should not be considered a marker, because elevated blood pressure is also common among people without CKD.
Learn more about CKD medications.
Medscape © 2023 WebMD, LLC

Any views expressed above are the author's own and do not necessarily reflect the views of WebMD or Medscape.
Cite this: A. Brent Alper, Patrick Rossignol. Fast Five Quiz: Chronic Kidney Disease (CKD) Management - Medscape - Feb 03, 2023.