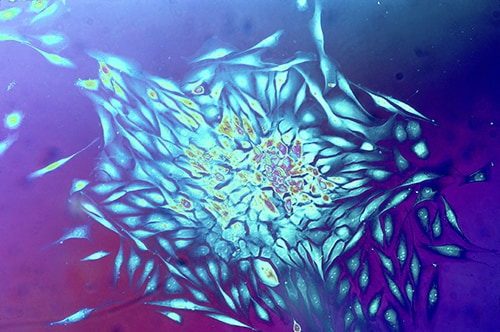 According to 2014-2018 data from the Surveillance, Epidemiology, and End Results (SEER) Program of the National Cancer Institute, the best survival pattern is observed among women with the HR+/HER2- subtype of breast cancer, followed by the HR+/HER2+ subtype and the HR-/HER2+ subtype. The HR-/HER2- subtype, also known as "triple-negative breast cancer," has the worst survival. The total 5-year relative survival is 90.3%.
Although breast cancer subtype affects survival, stage at diagnosis may be the most powerful factor in determining survival outcome. For example, among patients with localized disease, the 5-year relative survival is greater than 91% regardless of subtype. Furthermore, 5-year relative survival in localized triple-negative breast cancer is 91.2% but drops to 12.2% in distant disease.
Learn more about breast cancer subtypes.
Medscape © 2021 WebMD, LLC

Any views expressed above are the author's own and do not necessarily reflect the views of WebMD or Medscape.
Cite this: Winston W. Tan. Fast Five Quiz: HR-Positive/HER2-Negative Breast Cancer - Medscape - Sep 14, 2021.