The most commonly prescribed pharmacologic treatments for bipolar disorder are lithium, antipsychotics, valproate, and lamotrigine.[6] (Figure 2 shows a molecular model of lithium carbonate.) Psychotherapy and cognitive-behavioral therapy are also recommended. Patients can be partners in their own care and will benefit from patient education, which can help them see the pattern of their symptoms and understand that the condition is no one's fault and that treatment can alleviate symptoms. The active participation of patients in monitoring their own treatment outcomes is helpful and can lead to a better prognosis.[7]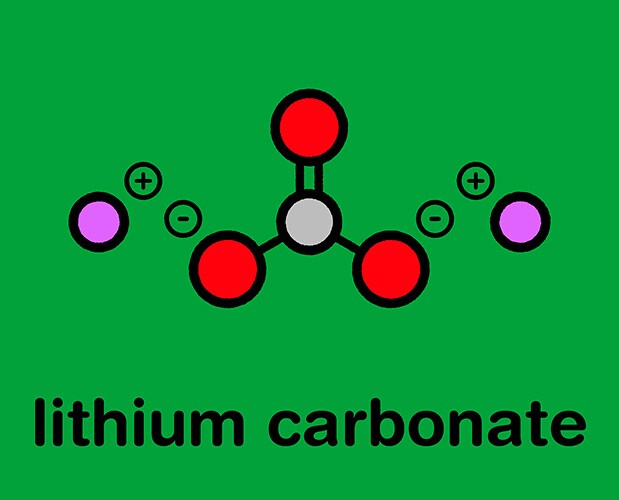 Pharmacotherapy and psychotherapy have both been shown to be beneficial, independently and when used in conjunction. One study demonstrated that after patients with bipolar disorder received psychotherapy, they had increased activation in the inferior frontal gyrus and superior temporal gyrus. After they used medication for treatment, patients with bipolar disorder displayed increased activation in the anterior cingulate cortex, medial frontal gyrus, and inferior frontal gyrus and decreased activation in the posterior cingulate cortex. (Figure 3 illustrates three circuits of the prefrontal cortex of the brain.)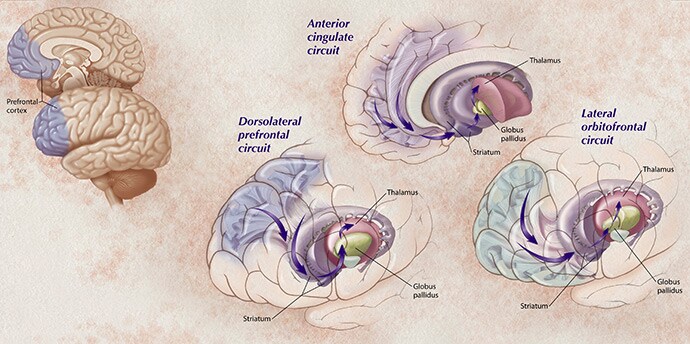 The patient in this case accepted his diagnosis of bipolar disorder and agreed to meet with a therapist to help understand his mood disorder. He declined pharmacologic intervention. He also agreed to consult with a nutritionist so that he could maintain a healthy weight. At follow-up appointments 3 months and 1 year after initiation of therapy, he reported that he is doing well. He has begun to sleep about 7 hours per night, which he describes as his "baseline," and feels well rested.
Medscape © 2023 WebMD, LLC

Any views expressed above are the author's own and do not necessarily reflect the views of WebMD or Medscape.
Cite this: Heidi Moawad. A 39-Year-Old Man With Diarrhea, Weight Loss, and Mood Shifts - Medscape - May 22, 2023.